Jim Furyk happy to see Tiger Woods have a dual Ryder Cup role
Via SkySports
Jim Furyk has insisted the prospect of Tiger Woods being both a player and a vice-captain at this year's Ryder Cup would be a "nice problem to have".
Woods was last month named as an assistant captain for the September showpiece, but he then revealed his desire to make his eighth appearance in the Ryder Cup as a player.
The 42-year-old has made an encouraging start to 2018 since returning to full-field PGA Tour action following spinal fusion surgery last year, and he continues his comeback at this week's Valspar Championship in Florida.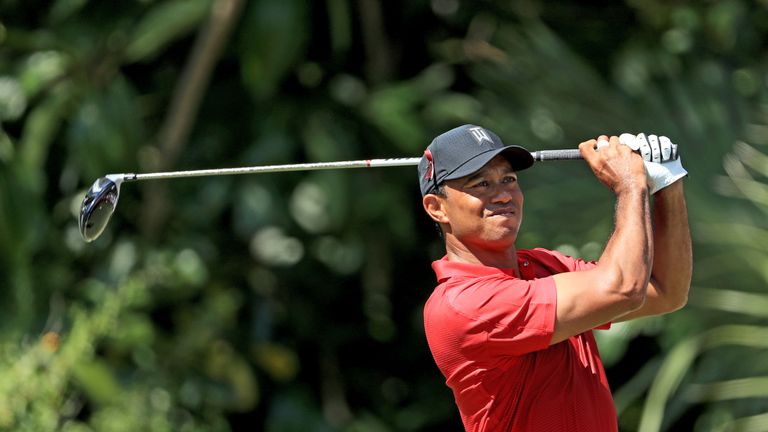 Woods has enjoyed a week off since earning a top-12 finish at the Honda Classic as he bounced back from a missed cut at the previous week's Genesis Open, and is delighted with the progress he has made with both his fitness and form.
Furyk was impressed with the swing speed of Woods at PGA National, where he ranked second in the driving distance statistics, declaring that he looked close to the Woods of old as he recorded his best finish in a PGA Tour event since the 2015 Wyndham Championship.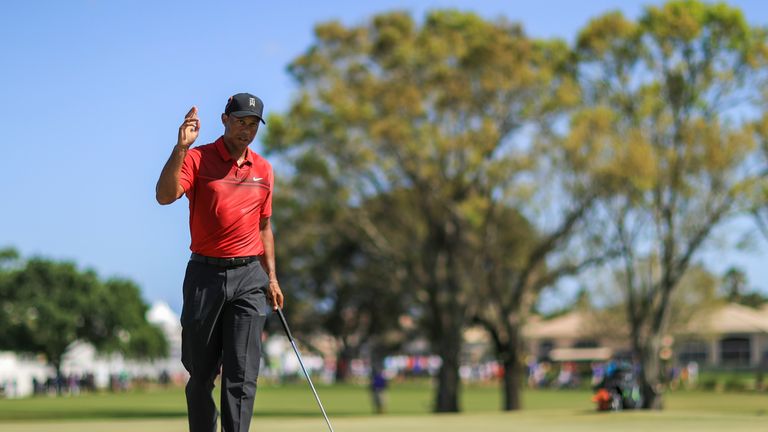 The US Ryder Cup captain reiterated his belief that Woods could operate in a dual role at Le Golf National in the autumn, but he warned that he would make decisions in the best interests of his team, first and foremost.
In a Q&A session with the PGA of America, Furyk said: "Is it possible for Tiger to be a playing vice captain? I believe that it is. What Tiger and I have discussed, and he mentioned this a little in his presser in LA, I said we're going to do what's best for him, but also – and most importantly – what's best for the team. What's best for the team is the top priority.
"Hey, look, I'm a fan of golf and I'm a fan of Tiger Woods. I'd love to see him get in position to make the team on points, or get himself in position to be considered if he didn't make it automatically.
"We left our conversation on the topic of Tiger being a playing vice captain with this: let's cross that bridge when we get to it. But it sure would be a nice problem to have."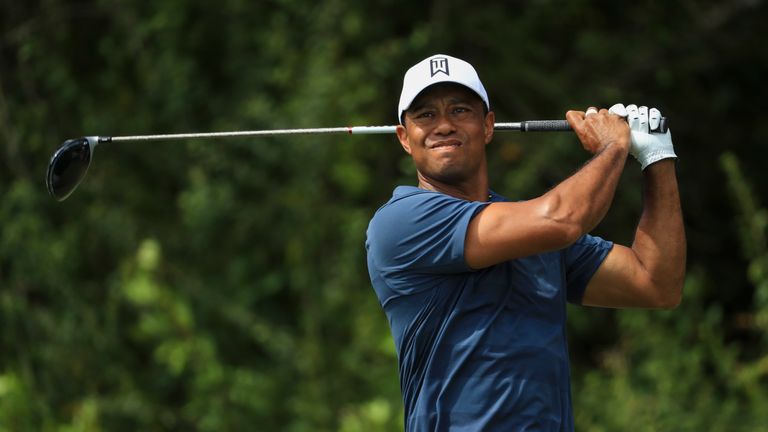 Woods is making his debut at the Valspar Championship this week before heading to Bay Hill for the Arnold Palmer Invitational, his fourth tournament in five weeks at a venue where he has won eight times before.
"His game seems pretty sharp," Furyk added. "I know he wasn't happy with Riviera, but he came back on difficult course at PGA National in the Honda and had a strong finish. It's impressive.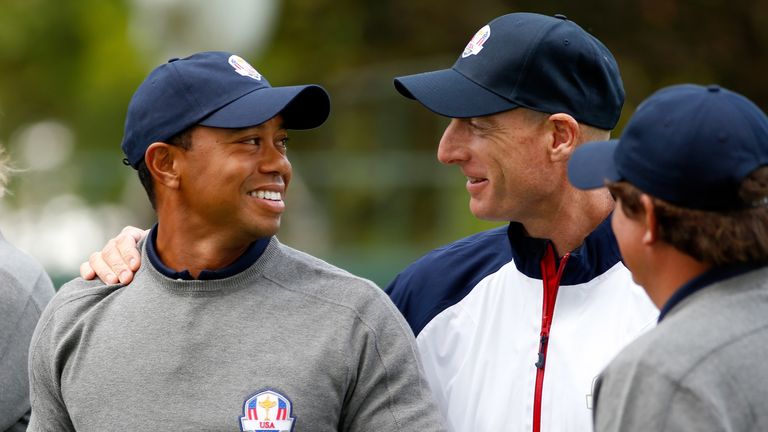 "Originally I noticed he looked more fluid and the swing looks like the Tiger of old. The concern had been getting back to speed. And, boy, did he bury those concerns last week. They were showing swing speed stats on TV and he's got it all back. That tells me he's very fit.
"Getting back to top form will take some time, but all this is good for him. Again, you learn so much more when you're out there playing in tournaments. Playing Valspar – a tournament he hasn't played before – is terrific. And then playing Bay Hill? That's a great sign too. It's all prep for the Masters."
View Jim Furyk